Tutor and Software Manager for CFD Software
The tutor shall give technical suppport and advice to students of the WASTE study program about installation, management and use of the Computational Fluid Dynamics Software ANSYS CFX on their own personal computers on the basis of an educational software agreement. The application examples of the lecture "Computational Fluid Dynamics" are used in order to get introduced into the CFX-software operation, including grid generation, solver operation and postprocessing skills. New examples with relation to WASTE shall be developed. A Laptop-Computer is available.
Qualification:
We are looking for a student with very good knowledge of Computational Fluid Dynamic fundamentals.
Duration:
The position is advertised for the time period between October 2018 and January 2019 with 40 hours per month


More details are available here.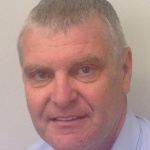 Prof. Dr.-Ing.
Eckart Laurien
Stellvertretender Geschäftsführer und Abteilungsleiter TFD